Our Team
Emily Johansson
(EHM-uh-lee jo-HAN-son)
she/her
Program Director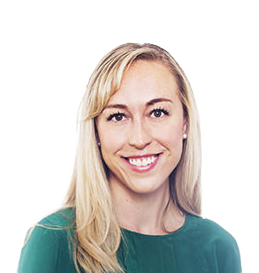 Emily leads the work of several PFS client teams, ensuring high quality services tailored to each foundation's unique philanthropic journey. She enjoys collaborating with a wide variety of partners (including foundation board members, external consultants, and the nonprofit community), as well as advising client foundations with complex structures and practices.
Emily joined PFS in 2013 with deep experience in the nonprofit sector, bringing empathy and understanding to her unique role at PFS as a connector between the nonprofit and funder communities. Emily's previous roles include leading development and fundraising at Face to Face AIDS Network; serving as the community development director at the Arthritis Foundation; and managing programs at Net Impact, a nonprofit that helps students and emerging professionals use their careers to drive social and environmental change.
Emily received her BA in international relations and French from Claremont McKenna College. She lives in San Francisco with her husband, and enjoys traveling to new places, reading a good book, cooking with ingredients from the weekly CSA box, and completing the New York Times Sunday crossword puzzle.