Our Team
Wendy Yu Einhorn
(WEN-dee you INE-horn)
she/her
Vice President of Grants Management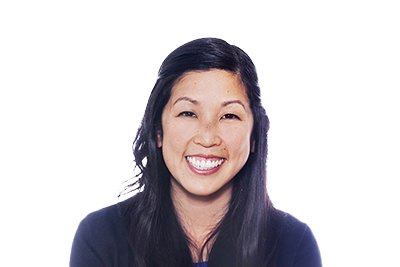 Wendy enjoys being the bridge between grantees and foundation boards—one of the most gratifying aspects of her work is seeing diverse visions for meaningful change. In addition to managing her clients' grant cycles, she assists grantee organizations in navigating procedural logistics.
Wendy joined PFS in 2012 after six years as the marketing manager for BCCI Construction Company, where she spearheaded the firm's philanthropic program, organizing companywide volunteer and fundraising events. She also interned for the NAACP's Washington, DC, bureau and served a year with the AmeriCorps VISTA program, providing college counseling to underserved high school students in East Los Angeles.
She received her BA in sociology and American studies from the University of California, Davis. Wendy loves exploring her hometown of San Francisco, although Hawaii draws her to its shores at least once a year. She enjoys crafting and chasing after her spirited daughter, Keilani, and is a devoted National Geographic reader.