Our Team
Juliana Grenzeback
(ju-lee-ANNa GRENZ-back)
she/her
Vice President of Finance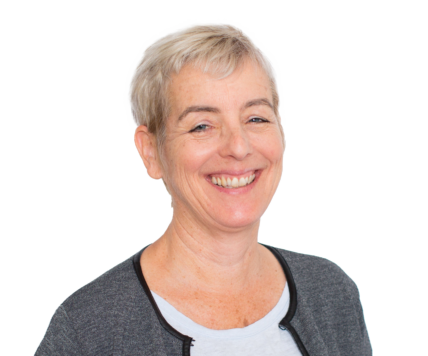 Juliana oversees all financial management services for client foundations, ensuring PFS provides exactly what they need to run effectively, whether it's implementing best-practice accounting procedures and controls, handling state and federal compliance requirements, calculating required payouts, overseeing audit and tax services, or providing strategic guidance. She is also responsible for PFS's financial and human resources management.
Juliana's entire career has focused on working with nonprofits and foundations, specializing in business planning, financial management, and facilities planning. Prior to joining PFS in 2015, she spent seven years as the senior director of finance and capital resources for the St. Anthony Foundation, a social service agency in San Francisco. She has served both as a CFO and a consultant; her consulting clients have included the City of San Jose, the James Irvine Foundation, the William and Flora Hewlett Foundation, and the Rasmuson Foundation, among many others.
Juliana received her MBA from Golden Gate University and a BS in finance and international business from the University of San Francisco. She lives in San Francisco across the street from her husband and is an ardent fan of the accordion.